1-2 persons I 23 m²
Garden room: Hans-Inn-Glück
The 'River Inn' and the word 'happiness' are both in the name of this modern garden double room: Hans-Inn-Glück. Guests enjoy direct access to their own patio leading onto the hotel garden – and the fresh air, relaxation and recuperation it provides. The stylish bathroom is fitted with a comfortable shower with a 'Raindance' shower head, a wash basin table and lots of storage surfaces.
ideal location right next to the River Inn promenade
town centre can be reached on foot or by bike
explore Innsbruck with the kids
43-inch flat screen TV
high-speed WLAN, LAN and an HDMI connection
pleasant horse-chestnut-tree-shaded garden for drinks and dining
hotel bar and in-house pizzeria restaurant
Secure now our
Special-Rate!
Layout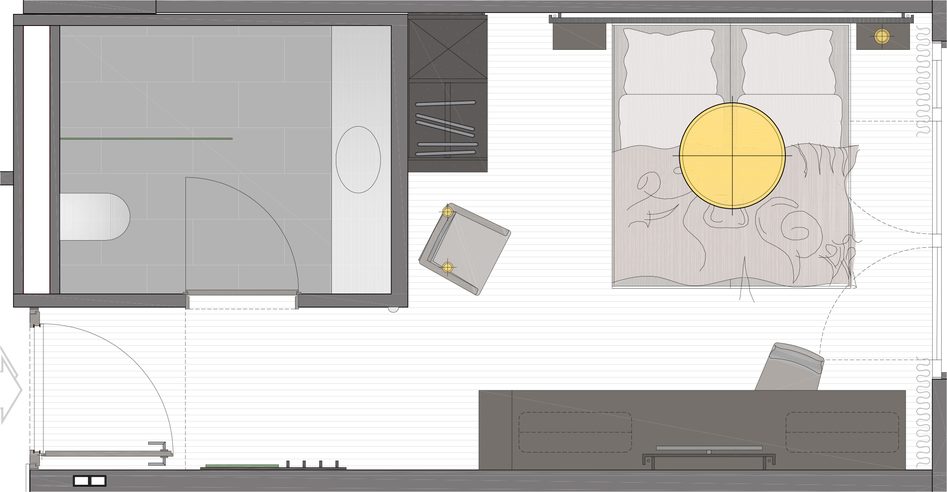 Any questions about your stay at Rufi's?
Our team will be happy to answer them.