SIMPLE. ELEGANT. SERVICE-ORIENTED.
Rooms & Apartments at Rufi's
Our bright, functional, stylish and a creatively-designed rooms and serviced apartments in the centre of Innsbruck leave nothing to be desired. The rooms at Rufi's Hotel in Innsbruck are also spacious, and it's up to you whether you spend a short break in the Tyrolean mountains or enjoy a longer period of residence.
We offer a classic double room for romantic weekends for two, and can also provide a practical family room with a connecting door. There are quiet business rooms, ideal for meeting clients, as well as long-stay apartments for lengthier periods of residence in the alpine capital.
Every single room and apartment at Rufi's Hotel is equipped with a 43-inch flatscreen TV for cosiness and convenience. Screen mirroring enables guests to display the contents of their smartphones and tablets on the TV screen and, of course, we also provide high-speed WLAN and USB charging sockets.
Double room: South Bergisel
23 m² for 1-2 persons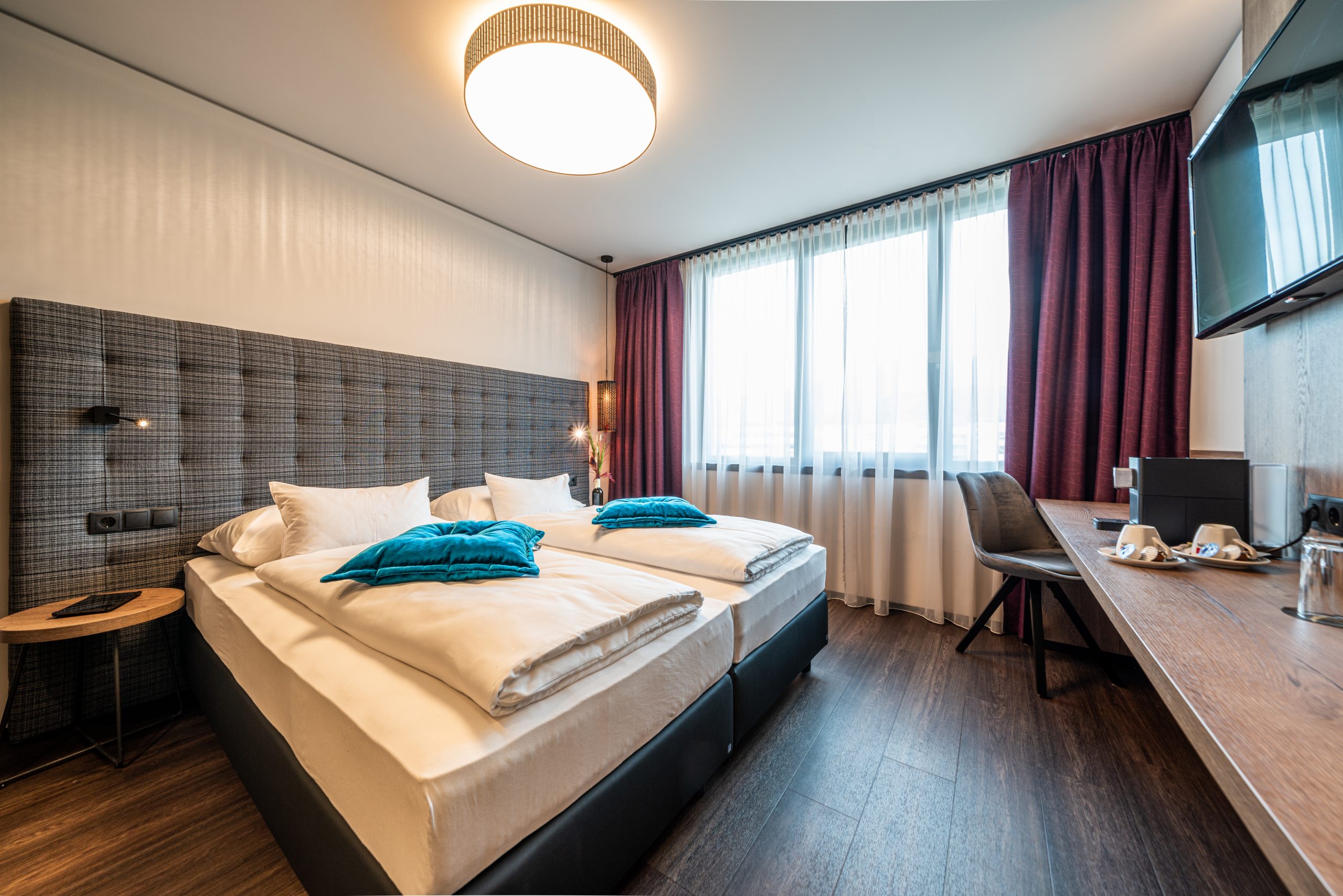 Business room: Nordkette
21 m² for 1-2 persons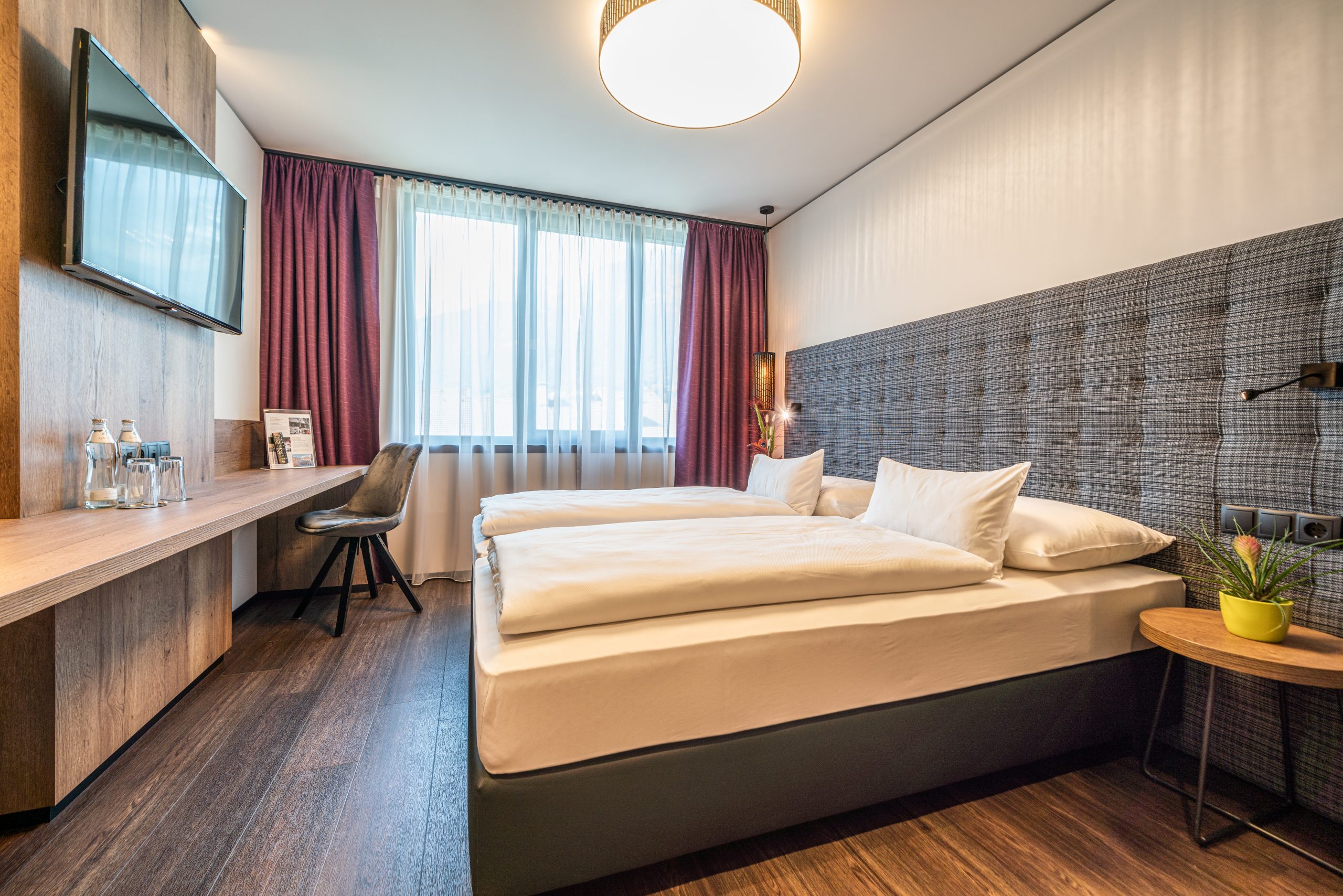 Garden room: Hans-Inn-Glück
23 m² for 1-2 persons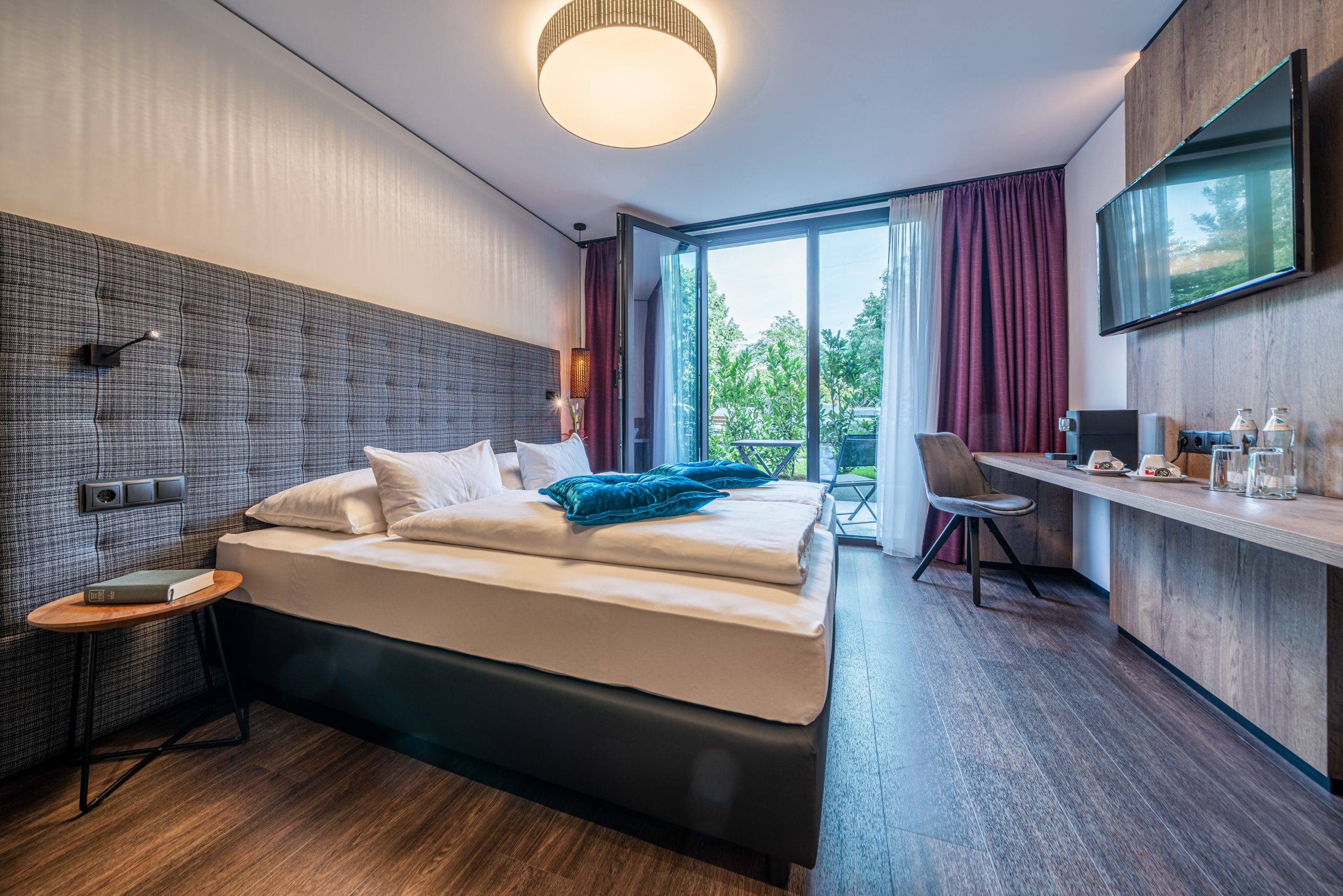 Studio: South Patscherkofel
25 m² for 1-2 persons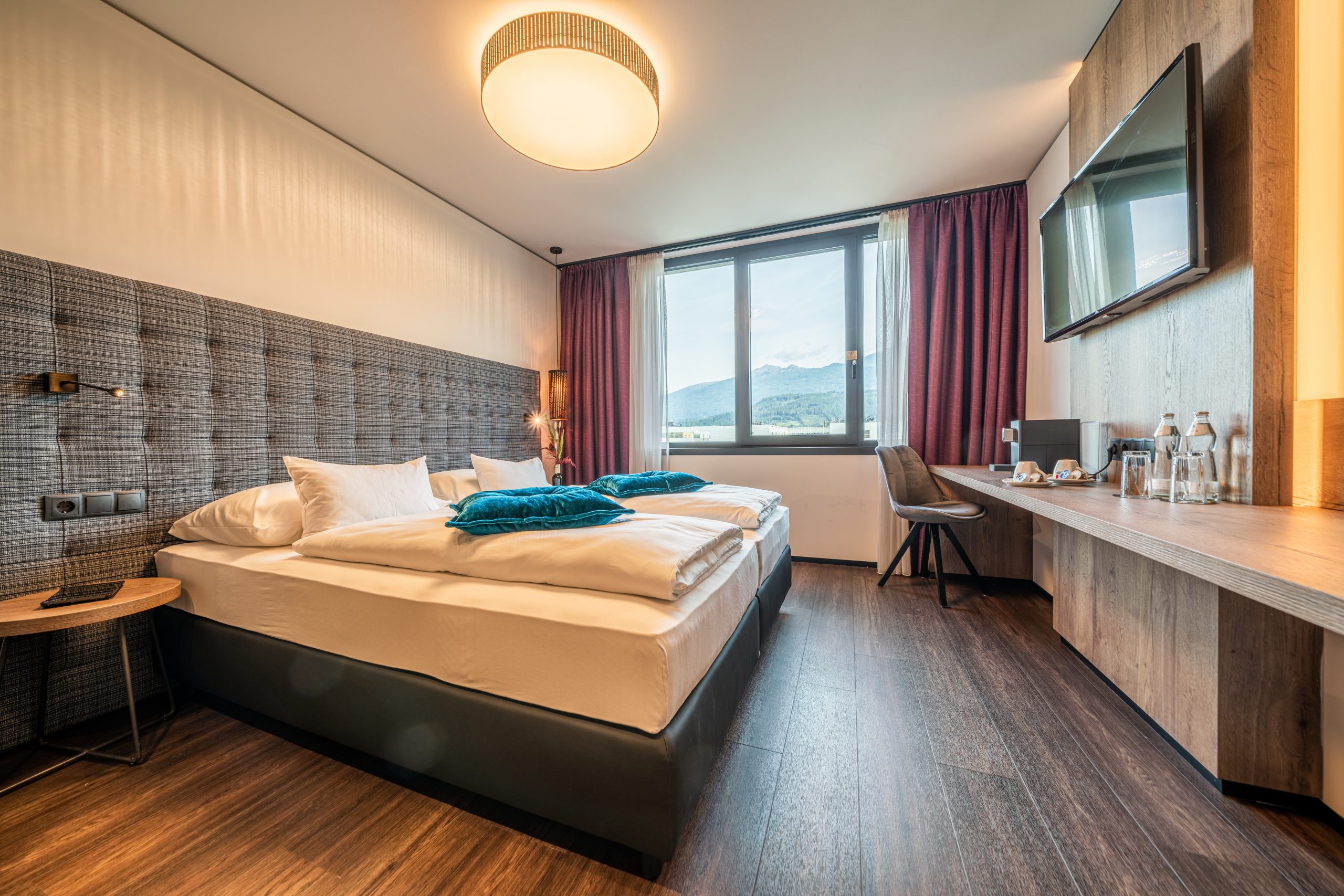 Apartment at the Inn | Serlesblick
45m² for 2-4 persons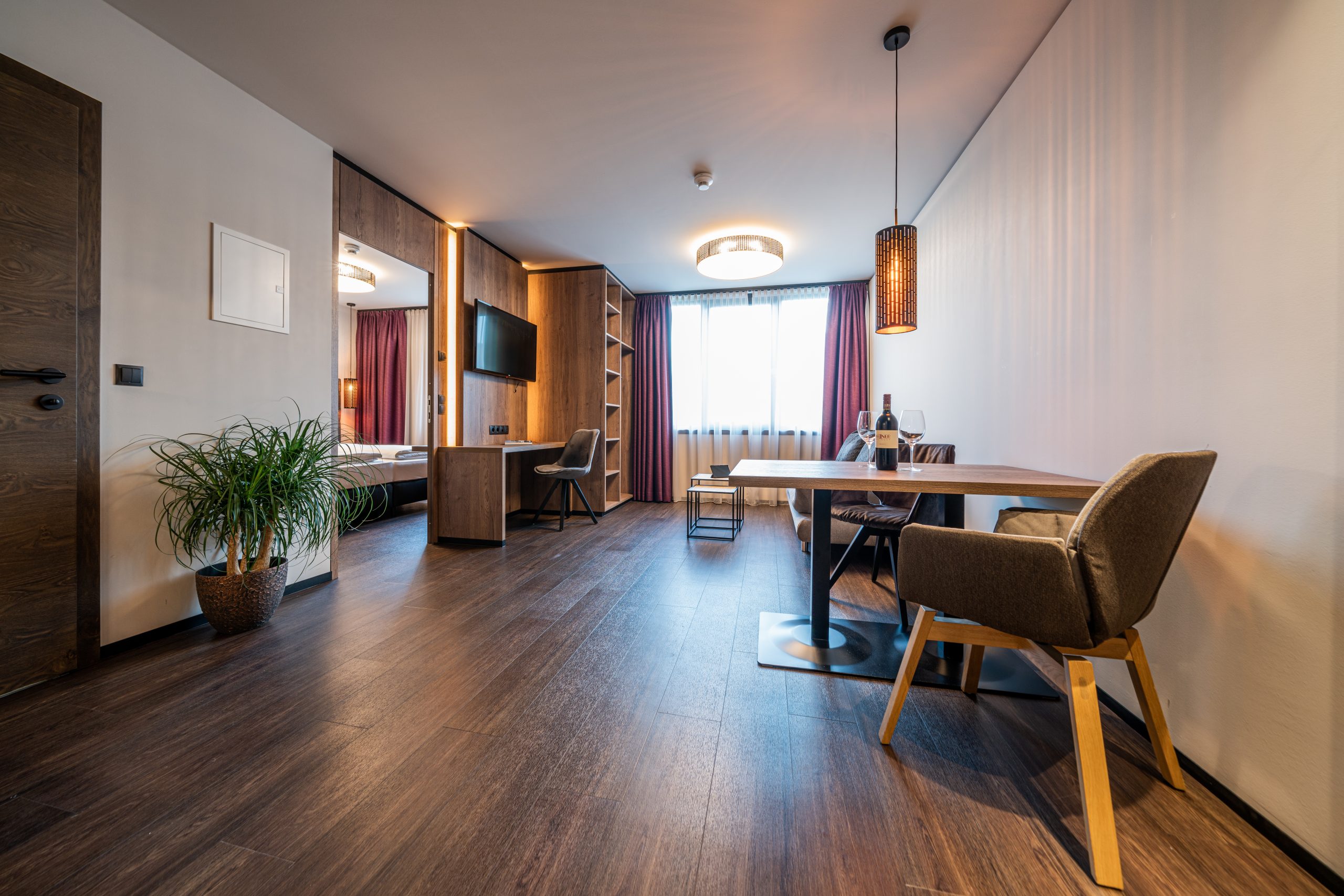 Apartment City Life
45 m² for 2-4 persons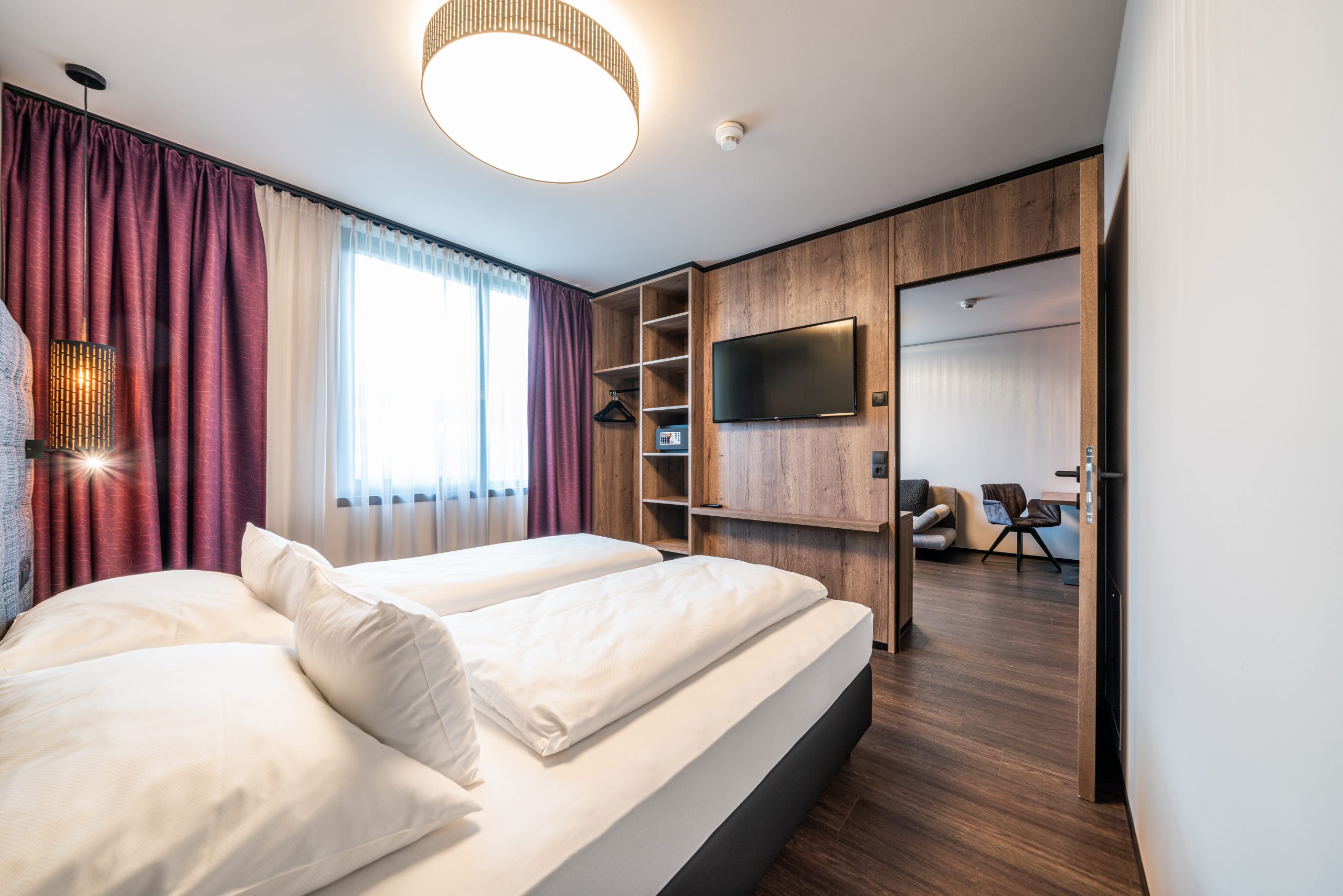 Fancy a vacation at Rufi's?
Hier geht es zur Zimmerbuchung