ALL-AROUND. GOOD. SUPPLIED.
Restaurant & Bar at Rufi's Hotel in Innsbruck
Sit back in our comfortable lounge and enjoy the glow of a wonderful fireplace. Guests are welcome to spend time here for drinks, a chat, to work and to relax – anytime. A well-stocked snack vending machine is available around the clock.
We also look forward to welcoming you to a hotel restaurant where fresh and tasty breakfasts are served in the morning, dishes of the day are served at lunch time and, in the evenings, guests can choose from the à la carte collection or a range of pizzas. The hotel bar is open all day.
Good food keeps people happy! Savour Italian cuisine, la dolce vita and lots more at Rufi's Pizza & More. The cosy restaurant and garden combine to provide the perfect venue for diners! Enjoy breakfast in the morning sun, lunch in the shade of the horse-chestnut trees or an evening meal by candlelight. Rufi's Pizza & More is perfect for hotel guests and is also open to the public.
Want a sneak peek at our pizza menu?
Here is a small excerpt.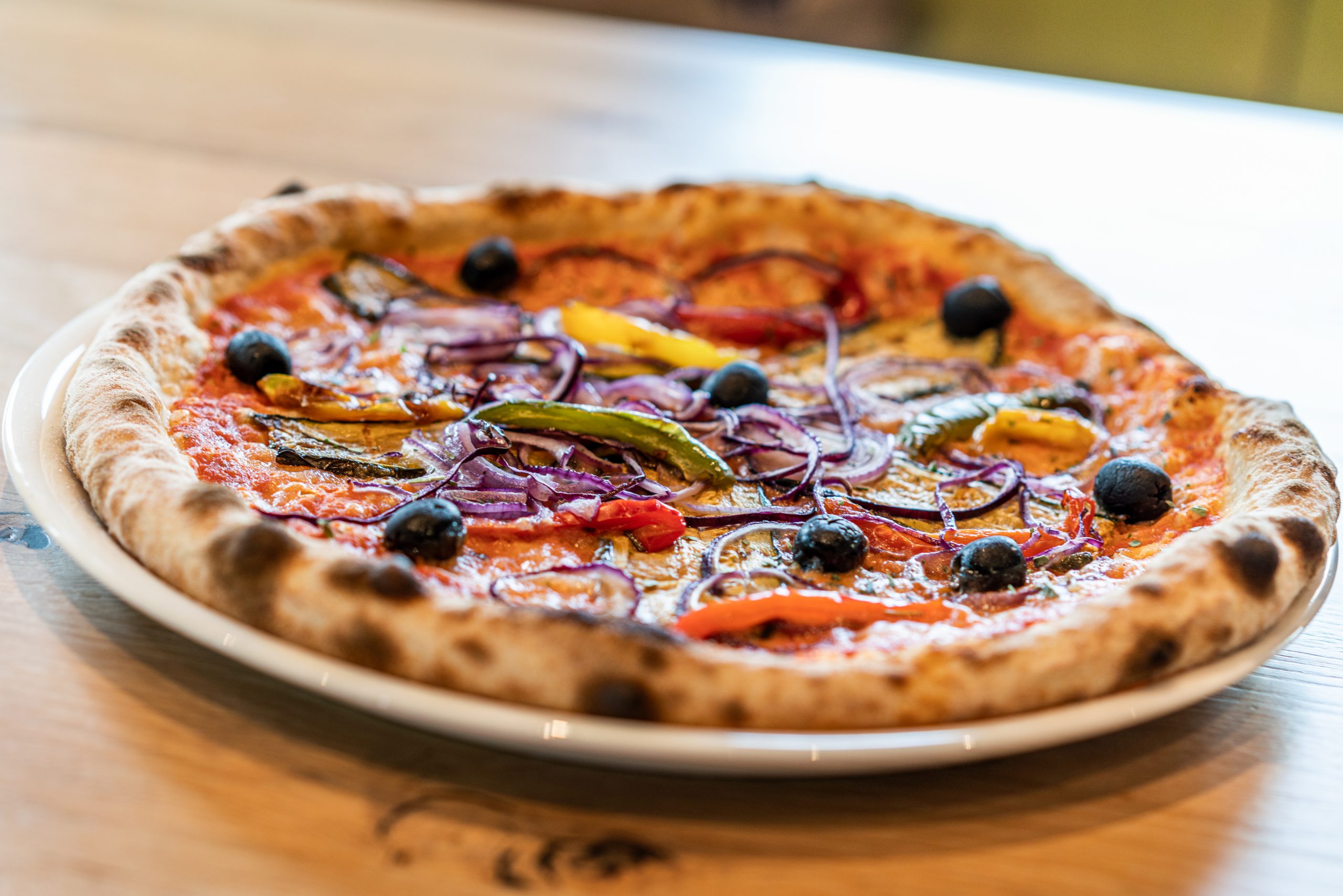 Sophisticated. Cosy. Stylish.
Rufi's Bar is a meeting place for locals and guests alike. The classy hotel bar with a sunny paso welcomes customers with a selection
of the best wines from Austria and around the globe. There are also local beers on our drinks
list, plus a selection of long drinks and refreshing beverages.
Rufi's vorweihnachtliches Gesamtpaket
… einfach in gemütlicher Atmosphäre, bei sehr gutem Essen und einem Glas guten Wein, das vergangene Jahr revue passieren lassen, Danke zu sagen, und die Vorweihnachtszeit gemeinsam genießen?
Für ihre Mitarbeiter, Geschäftsfreunde und Kunden den passenden Rahmen für eine Nikolaus-, Krampus- oder Weihnachtsfeier zu finden?
Das Rufi's Bar │ Restaurant │ Pizza & more ist die ideale Location: 
Wir können Ihnen gerne Räumlichkeiten bis zu 60 Personen anbieten.
Den Abend mit einem lockeren/coolen Aperitif in der Rufi's Bar oder ganz winterlich auf unserer Terrasse mit Heizstrahlern bei Punsch/Glühwein den feierlichen Abend beginnen.
Weihnachtliche Dekoration mit festlichem Gedeck ist im Menüpreis inkludiert.
Übernachtungsmöglichkeiten in unseren neuen Hotelzimmern zu Firmenkonditionen.
Individuelle Weinbegleitung kann gerne von unserem Sommelier zusammengestellt werden.
Shuttleservice von und zur Weihnachtsfeier – innerhalb eines Umkreises von 20 km möglich.
Weihnachtliche Menüs ganz nach Ihren individuellen Wünschen.
Hier eine Menüauswahl, um Sie schon auf den Geschmack zu bringen.
Aperitif und Antipasti 
Ein Getränk nach Wahl (außer Spirituosen) & Antipasti misti
Speck, Prosciutto crudo, Parmesan, Oliven, Salamino, Rucola und Pizzabrot
Suppen
Zuppa cocco e curry │ Kokos-Curry-Suppe mit Riesengarnele
oder
Minestrone │ italienische Gemüsesuppe
Vorspeisen
Il duetto "mare e monti" │ Risotto mit Fisch, Steinpilzravioli mit Salbeibutter und Parmesan
oder
Bresaola e rucola │ Bresaola mit rucola, Cherrytomaten, Parmesanchips und Olivenöl
****
Sorbetto │ Zitronensorbet mit Prosecco
Hauptspeisen
Gamberoni in aceto balsamico │ Garnelen in Balsamico, schwarzem Reis (Venere Reis) und gelierter Apfel
oder
Tagliata di manzo │ Tagliata vom Rind mit Rucola, Parmesan, Artischocken und Rosmarin Kartoffel
oder
Zuppa di pesce │ Fischsuppe mit Tintenfisch, Scampi, Garnelen, Calamari, Seeteufel, Sugo, Crostini
Dessert
Tris di dolci │ Schokolademousse, Tiramisu und Pannacotta
€ 49,- pro Person
Gerne können Sie sich aus den obenstehenden Gerichten, individuell ein Menü nach 
Ihren Wünschen zusammenstellen.
Auf der suche nach der perfekten Location für Ihre Weihnachtsfeier?
Jetzt anfragen und Tisch reservieren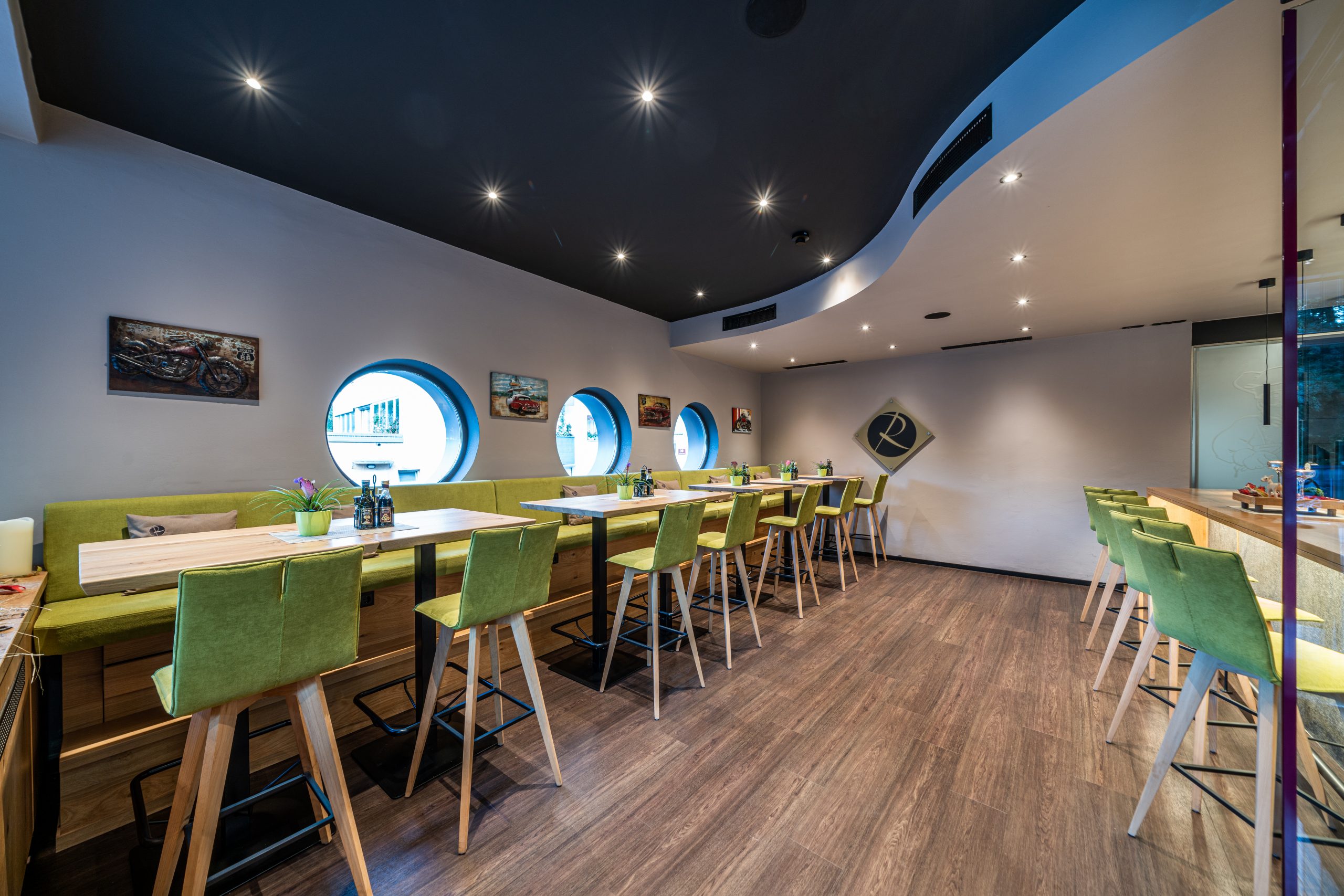 Have you already seen our rooms & apartments?
Then take a look at it.