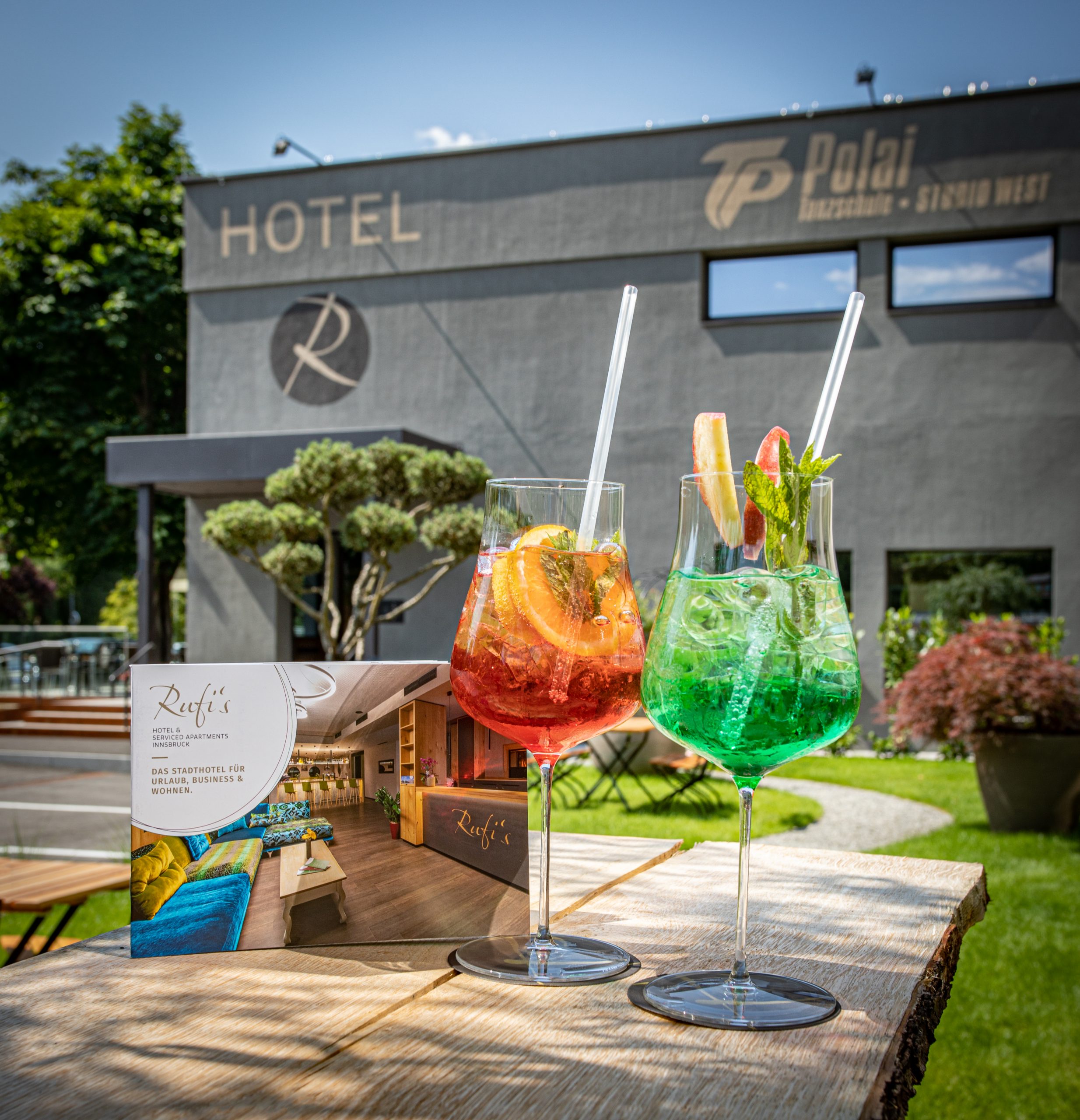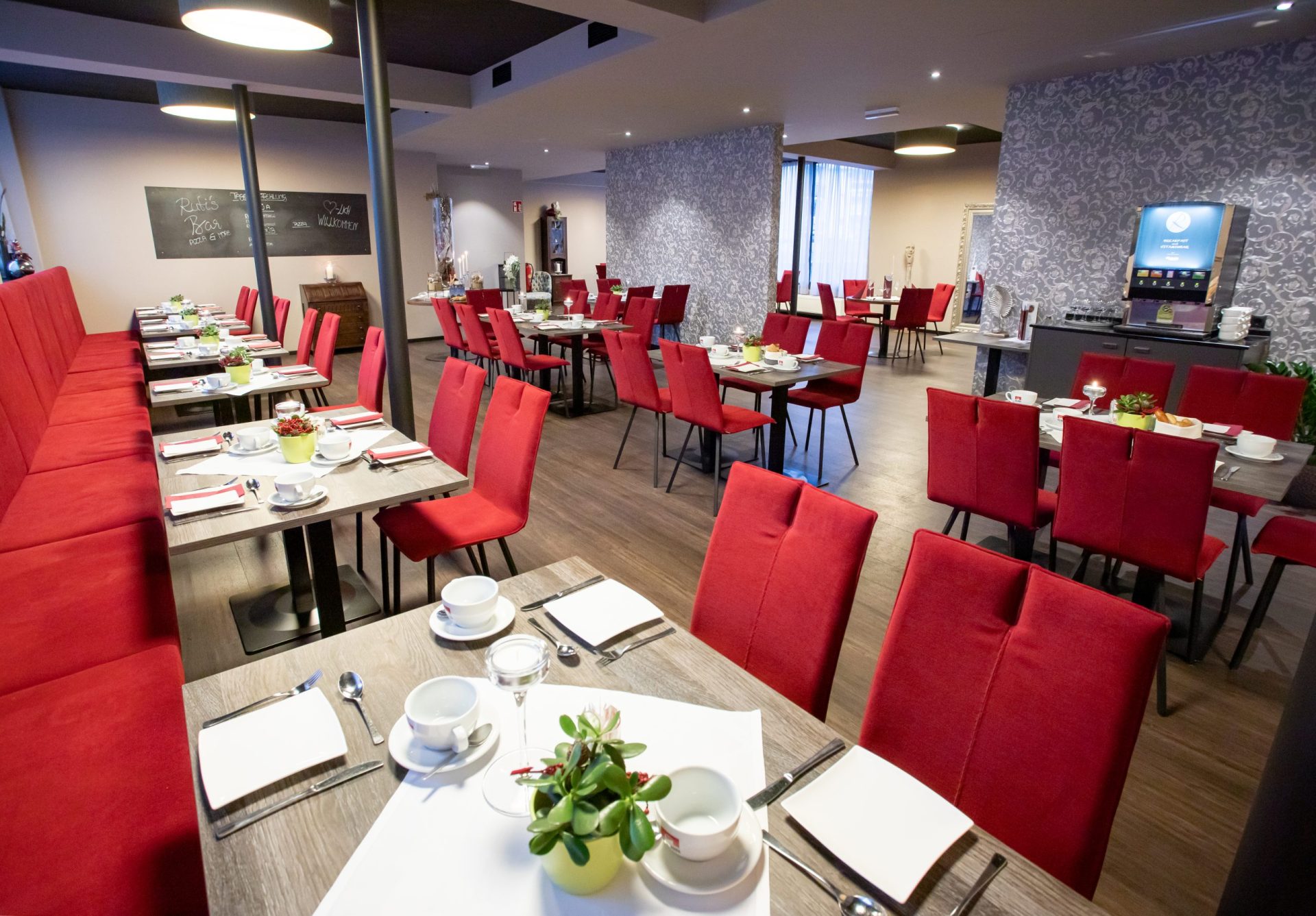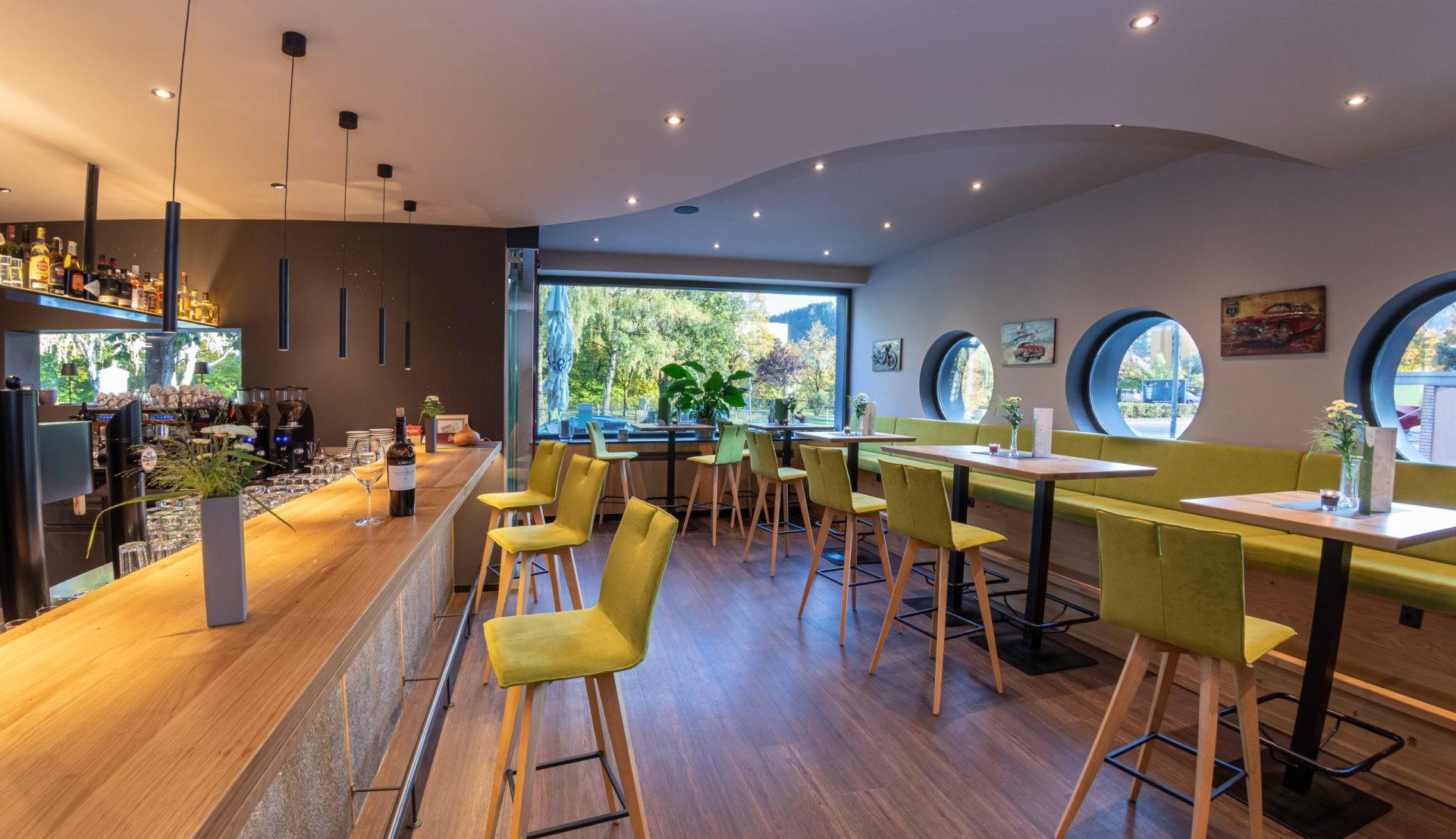 ALL-AROUND. GOOD. SUPPLIED.
Restaurant & Bar at Rufi's Hotel in Innsbruck
Sit back in our comfortable lounge and enjoy the glow of a wonderful fireplace. Guests are welcome to spend time here for drinks, a chat, to work and to relax – anytime. A well-stocked snack vending machine is available around the clock.
We also look forward to welcoming you to a hotel restaurant where fresh and tasty breakfasts are served in the morning, dishes of the day are served at lunch time and, in the evenings, guests can choose from the à la carte collection or a range of pizzas. The hotel bar is open all day.
Good food keeps people happy! Savour Italian cuisine, la dolce vita and lots more at Rufi's Pizza & More. The cosy restaurant and garden combine to provide the perfect venue for diners! Enjoy breakfast in the morning sun, lunch in the shade of the horse-chestnut trees or an evening meal by candlelight. Rufi's Pizza & More is perfect for hotel guests and is also open to the public.
Want a sneak peek at our pizza menu?
Here is a small excerpt.
Sophisticated. Cosy. Stylish.
Rufi's Bar is a meeting place for locals and guests alike. The classy hotel bar with a sunny paso welcomes customers with a selection
of the best wines from Austria and around the globe. There are also local beers on our drinks
list, plus a selection of long drinks and refreshing beverages.
You always want to be up to date?
Then sign up here for our Rufi's Bar newsletter.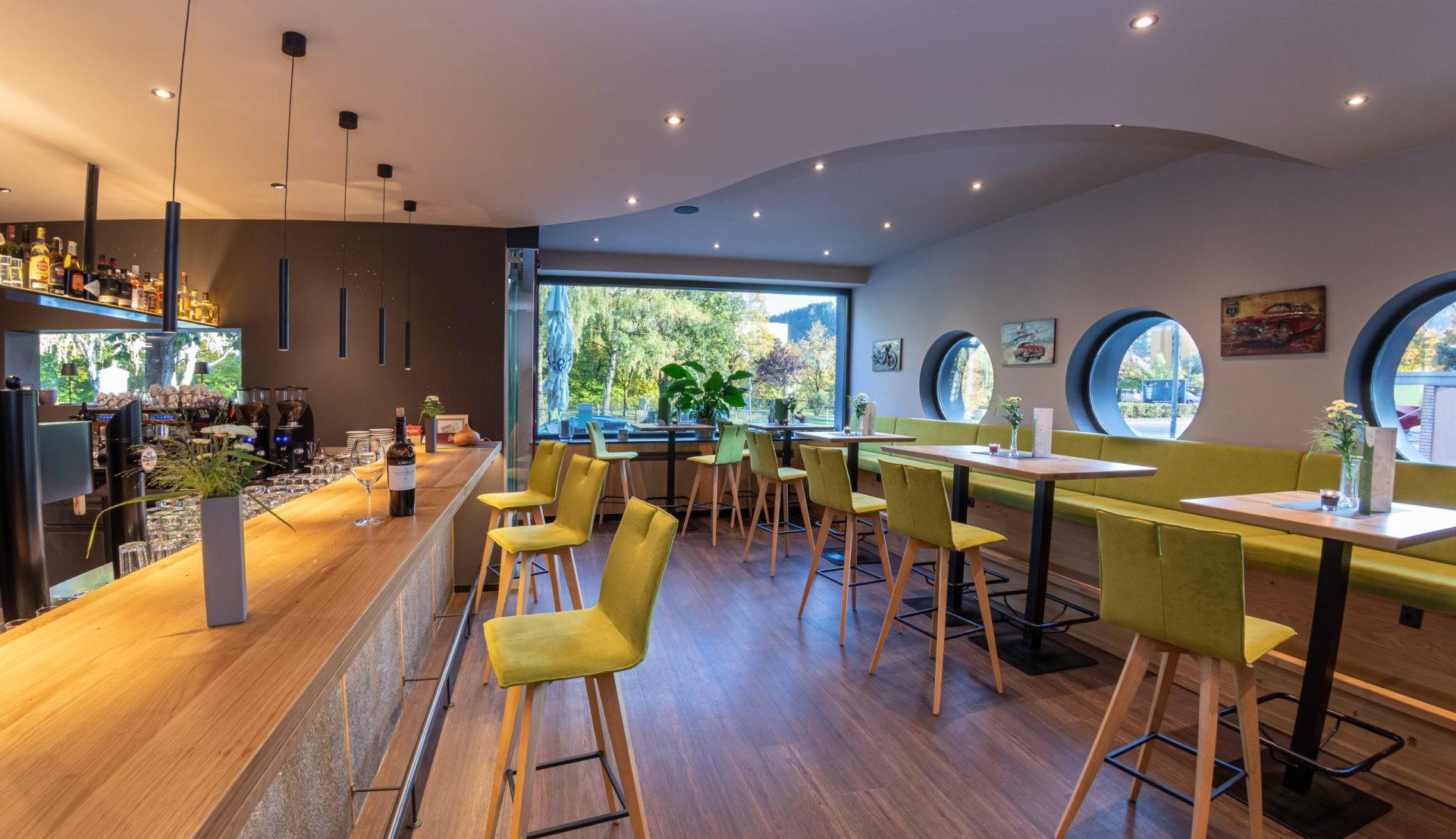 Have you already seen our rooms & apartments?
Then take a look at it.